-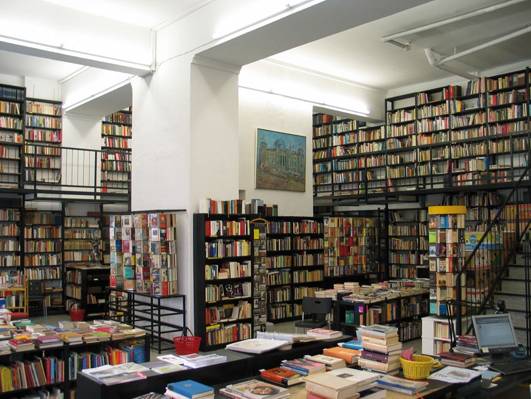 On my way to

the gym Monday morning I stopped by Bücherhalle, an antique bookstore, intending to purchase the book on Charles Atlas I'd seen in the window display over the weekend - I hoped it was still there - plus two American paperbacks (Our Town and The Jungle). The beaming yellow cover of The Life and Times of Charles Atlas was still there. Whew! All in all, I was looking at 10 euros.
But since I was there, I figured, I might as well do a little quick browsing...for future reference. No harm in just looking....
By the time I left Bucherhalle I had a 'complimentary' totebag full of books and a pocket 40 euros lighter!
www.Buecherhalle-berlin.de